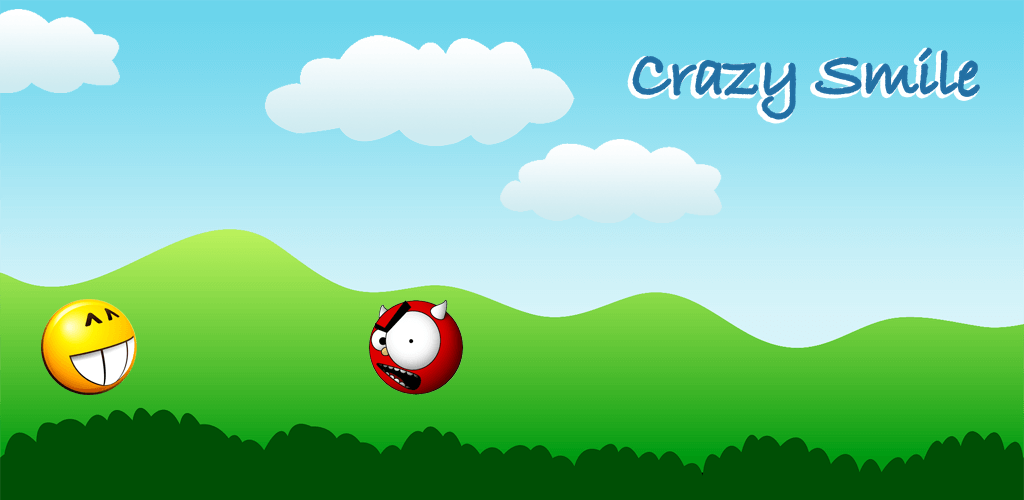 Crazy Smile
"A smile is an inexpensive way to improve your looks."
The yellow smiley face is sunshiny and bright; represents the spirit of friendship, happiness, cheerfulness and peace.

Crazy Smile is an addictive game that you won't stop playing. Beat other smiling people all over the world in this multiplayer game (global high scores). You gotta keep smiling as long as possible.

Hint: Tap anywhere on the screen and try to avoid upcoming angry smilies.